Focused

Educational Priorities

Focused
Educational
Priorities
Effective

Learning Processes

Effective
Learning
Processes
Individualized

Child Development

Individualized
Child
Development
Stimulating

Sensory Activities

Stimulating
Sensory
Activities
Programs
½ & Full Days
---
We offer a Creative & Academic Curriculum that fit the needs of busy parents and special children.
Creative Curriculum
---
We believe that an effective teaching strategy is a powerful way to improve a child's outcome. Our teaching solutions support Active Learning & Promote children's Progess in all developmental stages.



Holidays
---
We accommodate your schedule by being available when your life demands it. Of course, the unexpected sometimes happen when we least expect it, but at The Birchtree we are Prepared & Flexible all the time.
Fun While Learning
---
Outside Play & Learn is an important tenet of our core competency. Children should learn in and out of the classroom, while having hands-on experiences through exploration and sensory input.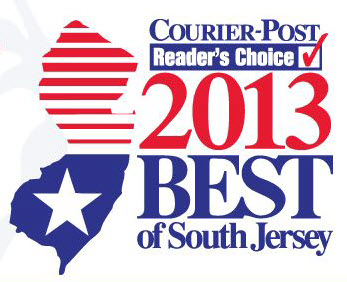 At The Birchtree Academy, children learn through hands on! We choose a study that children are familiar with as they learn many concepts that pertain to skills used on a daily basis; such as literacy, math, science, technology, and the arts.
Our children will become engaged in these explorations, share their experiences, make predictions, solve problems, test our ideas, explore and investigate in many different ways.
As children explore certain studies of their choice, they will develop oral and written language skills, including vocabulary. They will count, use number concepts, estimate, compare sizes, and collect and organize data.
This supports children's wonderful ability to become totally engaged in topics and activities that interest and challenge children to extend their thinking to ever higher levels. Studies are meaningful to children because they provide opportunities to gain information through direct observation and experimentation and to link new ideas to what they already know.
Optimizing The Way Children Learn
Children learn through their senses and through play! They also learn by making mistakes and by trial & error. By imitation and by communication. By repetition and by interaction. They learn when they are ready and when their needs are met.
But at The Birchtree Academy we take it a step further... your children learn with us by experimenting, exploring, building, planting, painting, and having hands-on fun!
Individual Approach For Your Child
At Birchtree, we recognize and respect the unique differences of the families we serve every day. This value discipline of customer satisfaction is reflected in our ability to indiviualize our curriculum to meet a wide range of needs.
Teachers in early childhood education have the goal of providing a safe and comforting environment that allows a child to discover their surroundings freely with their senses, to encourage socialization skills, and prepare them for the primary education setting through appropriately designed learning experiences that cater to the needs and diversity of the class.
In the beginning stages (i.e. infant toddler) it is mostly about assisting in the achievement of milestones related to growth and development, like providing the opportunities and experiences for an infant to first sit up or crawl and recognizing words that are spoken to them by talking to them. When they get to preschool, the focus is still on milestones of development, but more so the scaffolding of or extension of those achievements.
Our goal is to help every child reach their potential in every aspect of development.
If you wish to inquire about our facility, please call us at 856.547.9333, or send us an email and we will reply promptly.
---
Interactive Teaching Strategies in Action